Michael Botermans – Ben Inspired Poetry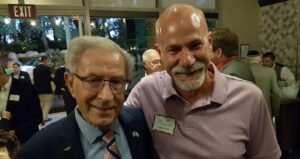 Michael Botermans is a retired educator in the Northwest Territories in Canada and current humanitarian dedicating his life to building homes for orphans, homeless and abandoned children in Kenya, East Africa through this foundation, Children's Home in Kenya. Michael met Ben in 2011 where he was asked to lecture at various schools in Canada's Western Arctic, Northwest Territories. It has been an admired love affair since. Their friendship and mentorship have blossomed over the years with extreme admiration for each other.
Michael understands Ben well. He at times can channel his thoughts and articulate on his behalf. Michael composed a series of poems chronicling Ben's journey pre, during and post war.