Chai SOCIETY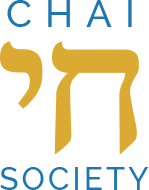 Our Chai Society members are the family that keeps us going. Join our family and help support the work we do. Members of the Chai Society give us life by making a monthly donation of $18.00 or more every month.
"If everybody does a little, then we can do a lot" said Ben Lesser, founder of the ZACHOR Foundation. "When enough people are contributing a small amount, we can do much more than provide these pins free of charge. We can fund grants scholarships and do even more to prevent history from ever repeating itself," he added.
Chai Society members will receive our e-newsletters and annual recognition. Plus, they will have the added benefit of knowing that they are helping us make a difference in the world and nothing is more satisfying than that.
Simply click on the "Donation" button below and specify your monthly contribution. You will be charged automatically at the same time every month. It is easy to do and greatly appreciated.
You can also send your tax deductible donation to:
ZACHOR Holocaust Remembrance Foundation
2251 North Rampart Blvd. #2520
Las Vegas, NV 89128