Debra Kapnek
"This mission seems to have chosen me rather than me choosing it" — Debra Kapnek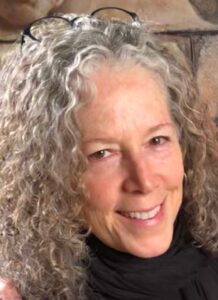 "18 Enduring Voices," is a documentary that highlights one artist's way to preserve and honor Holocaust survivors. Debra Kapnek, whose portraits, landscapes, and still life paintings are part of private collections throughout the United States and Israel, She studied art at Temple University before moving to Israel in 1974.
Debra is a world-renowned painter motivated to working on subjects related to the human condition where her art is a tool for raising awareness about various causes. Some of her works included: Ethiopian Jews which is at a permanent exhibit in the University of Tel Aviv or her large compositions of Holocaust Survivors owned by the Florida Holocaust museum and even her large installation of women "Chai" who survived the Holocaust installed at the Brodsky Enrichment Center of the JFC in Wynnwood PA.
Her latest inspiration of work spoke near and dear to the ZACHOR family as it shows with each stroke. "18 Enduring Voices" is a compilation of 18 Holocaust survivors portraying their story, courage and strong spirit to live with resilience beyond comprehension through their eyes. Ben Lesser as one of the 18 subjects featured in the installation.
The purpose of these portraits is to put real faces together with the stories, the memories, the losses and to enable them to help us protect the future with their messages from the past.
If you would like to learn more about Debra, her film and other works, please visit her site:
http://www.kapnekfinearts.com/photographs/trailer-for-18-enduring-voices