Marnie Macauley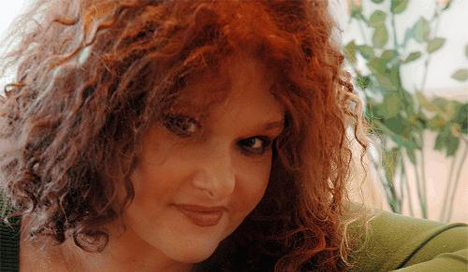 ZACHOR Holocaust Remembrance is pleased to announce that writer extraordinaire, Marnie Winston–‐Macauley is now part of the ZACHOR team. Marnie is an award winning writer, editor, author, lecturer, clinician and former administrator within the Jewish community. She brings to us advice, humor and intriguing perspective about life after the Holocaust. Marnie felt an immediate attraction to the ZACHOR mission and wanted to see the ongoing commitment to remembrance, peace and justice along with Ben Lesser's uplifting story of survival. In the words of Marnie, "This is an extraordinary family doing important work and I knew I had to be a part of their mission, not only for the past but for future generation.
ABOUT MARNIE: Quirky, no-nonsense, funny, Marnie – award-winning writer, editor, author, lecturer, clinician, and former administrator — is a straight-shooter, who has a distinctive voice and takes on the Jewish and secular world in her columns, features, and books. Her advice column was syndicated through Tribune Media Services to top newspapers, such as the Detroit Free Press and the Baltimore Sun. In 2012, she became the advice columnist for Singular magazine. She has also written a special parenting column for the Tucson Citizen and is a regular contributor to AISH, writing about relationships and humor.
Marnie's hundreds of free-lance articles have appeared in women's magazines and newspapers in the U.S. and around the world. In the U.S. a few include: Woman, First, Women's World, Theater Week, The New York Times, The Rocky Mountain News Co., among others. She has been a regular contributor to Jewish Life & Style, Jewish World Review.com, Las Vegas Woman, and the advice maven for "Roxanne."
Prior, she was a writer for the daytime drama, As the World Turns, which garnered her both Emmy and Writers Guild award nominations. Marnie has written over 20 books/calendars, including A Little Joy, A Little Oy, and Yiddishe Mamas: The Truth About the Jewish Mother. In 2008, her calendar "A Little Joy, A Little Oy," was awarded the gold award from the Calendar Marketers Association. In addition to her "Joy/Oy" calendar series, she is also the author of "The Joy of Jewish Humor" series (2013, and upcoming, 2014), published by AndrewsMcMeel. She is also a regular contributor to AISH.com on Jewlarious.com as well as other AISH sites.
In addition to writing, she lectures on Jewish and advice themes, has hosted of her own advice radio show, been the regular advice maven on The Karen Grant Show, in Monterey, California, and has appeared on hundreds of other radio and television shows, including Lifetime for Women, Mike & Maty, The Mark Wahlberg Show, The Pat Bullard Show, USA Live, Charles Perez and Bill O'Reilly (Fox).
Marnie, a widow, holds a B.A. in experimental psychology and an M.S. degree from the Columbia University School of Social Work, where she won the first Judith J. Ginsberg Memorial Award. She was also a graduate school level supervisor for Columbia University and the Adelphi School of Social Work. She taught at the New York City Correctional Academy.
Her books and calendars can be found on Amazon.com, other online calendar/book sites, as well as fine booksellers. Marnie invites you to connect with her on Facebook, Twitter, Linkedin, Singularcity.com, and on Liveperson.com, where she provides individual counseling.
Marnie Macauley is listed in The Full Wiki's Top Jewish American Writers, living or dead. (She's busy deciding which).