2nd Generation and Next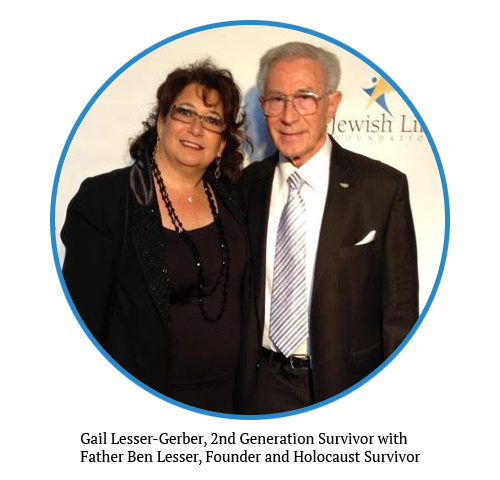 Dear Friend,
The Fifth Commandment instructs us "To honor thy father and mother." As children and families of Holocaust survivors, this commandment has added meaning: to honor our parents' memory by remembering the Holocaust – "ZACHOR."
We honor our parents, grandparents, and great-grandparents both while they are alive and after they are gone, by never forgetting their memory or all that they suffered and endured to give us our freedoms, liberties, and Israel. We owe them a debt of gratitude that will never be repaid until all racism, hate and prejudice is erased in this world. Until that day, the Holocaust must be taught, talked about, and remembered.
We remember the Holocaust in several ways: passing down stories to our children, teaching Holocaust education in our schools, and by taking time to remember yahrzeits, Yom HaShoah, and the anniversary of Kristallnacht. We do many things, but do we do enough? Can we do more?
Here at the ZACHOR Foundation, we believe that we can do more and that is why we exist. My father is a Holocaust survivor and has dedicated his life to sharing his story and lessons of the Holocaust. But, his story is not enough.  As we learn in the Passover seder, stories must be told and retold so that we too share in the story, knowing that it belongs to the second generation, third generation, and all generations of survivors' descendants to come.
Today, the Foundation supports the living memory of the Holocaust by providing for education educational experiences and support to students and teachers around the world. Please join us and help us continue to have an impact on students around the world. Donations are tax deductible and you can join our Chai Society with a monthly contribution of $18.00 or more.  There are many ways to give whether it be a tribute, planned or corporate giving. Become a part of our movement to end prejudice and hate and to stop the world from ever forgetting the Holocaust.
With your help we can do this. With your help we can change the world for good. With your help, we can honor our parents and all those that came before us.
Thank you,
Gail Lesser-Gerber
Executive Director
Second Generation
To learn more about how you can help, please visit our A to Z Program.