Dottie Goldstein 2G, My Parents Story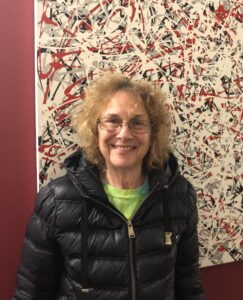 My name is Dottie Goldstein, and I am a second generation Holocaust Survivor – 2G. I am a retired teacher from a large public high school in Southern California. Throughout my career, I held numerous assemblies so that students could learn the importance of the Holocaust. We had the privilege of inviting many Survivors, such as Ben Lesser, to our assemblies so that the students could learn the lessons of the past; thus, these lessons will not be forgotten.
Meeting Ben Lesser inspired me. His story is both educational and inspirational. When I met Ben Lesser, I learned about his foundation, Zachor Holocaust Remembrance Foundation, and I saw the importance of chronicling my family's journey to America.
My parents were Holocaust Survivors, Alice and Sam Ekerling, from Vienna, Austria. My small family, of six persons, was very lucky. They were able to leave Vienna during the midst of the Nazi Regime, and they fortunately traveled to America between May 1938 and December 1939.
Our story, unlike most others, has a happy ending. Each family member, even though there were only six persons, successfully arrived in the United States. Their story is similar to Ben Lesser's book title, From Nazi Nightmare to American Dream. They all lived successfully, and happily, in the heart of Los Angeles for the remainder of their lives.
As a 2G, my responsibility is to continue telling my family's story of survival and to inspire a culture of remembrance and education.
I hope you enjoy these two books that tell my family's story. They can be found here on the website.
If you have any questions, or would like to learn more about my family's history, please contact me at: [email protected]
---