Lola Leiber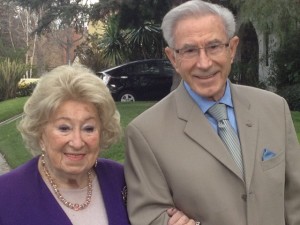 "I pray and hope that the Holocaust's message to mankind will bear the fruits of tolerance and kindness for future generations."
-By Lola Lieber
Lola Leiber's survival of the Holocaust isn't the only thing which defines this remarkable woman. Although she is no longer with us, Lola's addition to our Expressive Circle helps it become even more impressive.
Sister to Ben Lesser, the founder of Zachor, Lola's story is a remarkable one. After spending her young years fleeing from the Nazis and risking her life to help others, including her husband, Lola embarked on an incredible journey as a renowned painter.
Lola's art echoed her life; she created scenes which depicted not only her enchanting life pre-World War II, but also shared with the world the horrors she witnessed via canvases, as well as celebrating her Jewish heritage.
Ben and Lola were the only two immediate family who survived the Holocaust. The other five family members lives were cut short. While each were at a different age when they were separated, both journeys contained horrific lives during the genocide.
After the liberation, it was by chance the two were reunited. Both were at St. Ottilien Monastery for very different reasons. Ben was getting ready to join a group of refugees to create their own country; Lola was nine months pregnant with her leg in a sling.
It was there that she recognized her brother and put into action a plan to be reunited by relaying the message she was dying. Ben, when hearing the news, had no choice but to remain and be with his sister.
Lola passed away on November 1, 2014. A mother of three, grandmother of 12 and great-grandmother of 36 (and still more to come), she left behind a legacy of empowerment, art, grace, elegance and her words and work to share with future generations.
---
A World After This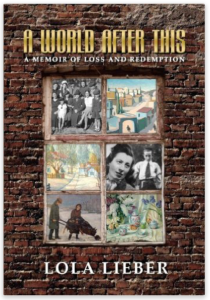 Lola's biography, "A World After This, A Memoir of Loss and Redemption," echoes the mission of Zachor and helps to ensure future generations will never forget. The book takes readers on a harrowing journey through her early years, into the Holocaust and emerging on the other side. It's a story of pain, survival and love.
---
Lola Leiber's Portraits